Miki Shimomura is a Japanese idol and a member of the band Fairies.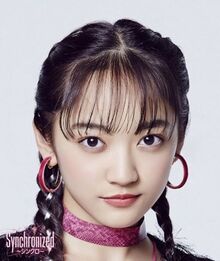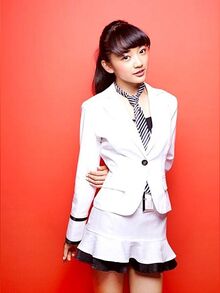 Miki Shimomura
Edit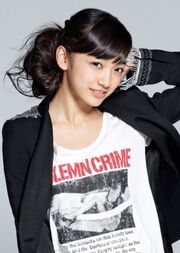 Name: Miki Shimomura
Birthday: October 22nd, 1998.
Age: 20
Blood Type: B
Member Color: Pink
She is the youngest member of Fairies.
She is currently playing Amy in the musical Little Women.
Information
Edit
'Nicknames: 'MikiMiki 
'Place of birth:' Tokyo 
'Charm point:' Eyes 
'Favorite color: 'Red, pink, white & black 
'Family:' 2 older brothers 
'Favorite pets:' Dogs & cats
'Dance Experience before debuting:' For 7 years
'Favorite anime: 'The Moomins 
'Special ability: 'Spin (dance step) 
'Slogan: 'Fushigi-chan (Mysterious girl) 
Community content is available under
CC-BY-SA
unless otherwise noted.